We at Hampstead American Legion Post 200 will be hosting a free dinner for veterans and their families on Sunday, Nov. 12, as we have done for the past seven years. With the overwhelming attendance in years past, it has been necessary to hold the dinner in two seatings. There is no requirement to be a member of the Legion. The dinner will be a smorgasbord of many items. Local restaurants donate trays of food, plus what is prepared by our members. The only requirement is that you sign up for which seating you would like to attend so that we have enough seats and food. Honoring the brave actions of these men and women who helped preserve the freedoms we enjoy today is a small was of paying it forward for us in the Post 200 Family.
We always have a full house; the food is enjoyed by everyone and we usually have someone give a short talk to get conversations going among the veterans. Once we had 2 World War II Navy vets who met at the dinner reminisce about their times on different ships. We have also had Korean War veterans show up wearing their same uniforms. What a beautiful sight!
Two local newspapers, our own newsletter and word of mouth help to spread the word. This dinner is a highlight for all of us at Post 200.
Photo: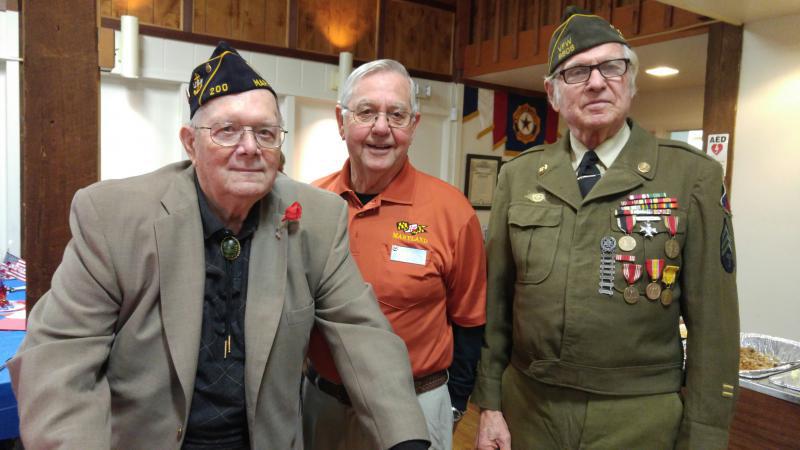 WWII veterans Burnell Grogg and Don Sipes. Past Commander, Marvin Frush in the center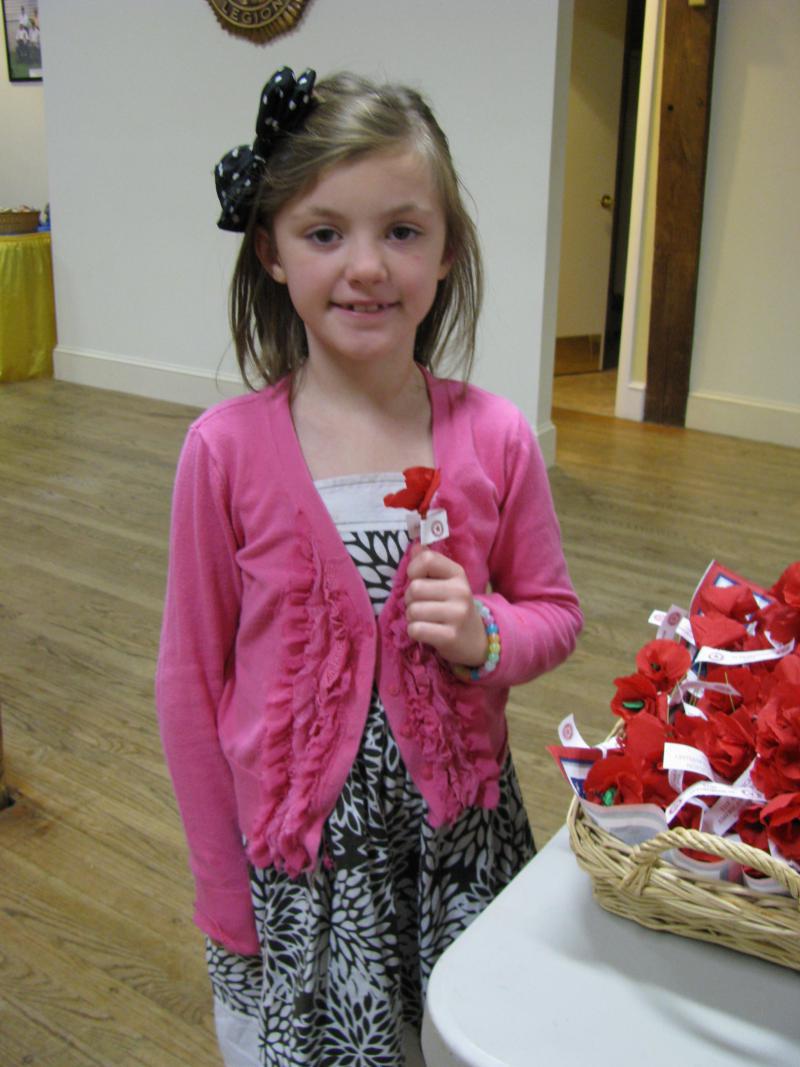 Auxiliary Junior Member Brooke Sanders hands out poppies to all the veterans.
Submitted by:
Elinore Frush, historian, Hampstead Auxiliary Unit 200