The SAL 1st Division of Illinois (Cook County) hosted a Blood Drive & Health Fair on Oct, 27, 2018, featuring free flu shots for veterans and active-duty personnel. Plenty of SAL and community members stepped up at Marrs-Meyer Post 991 in Worth, Ill., to donate blood. Thanks to all who participated!
Photo: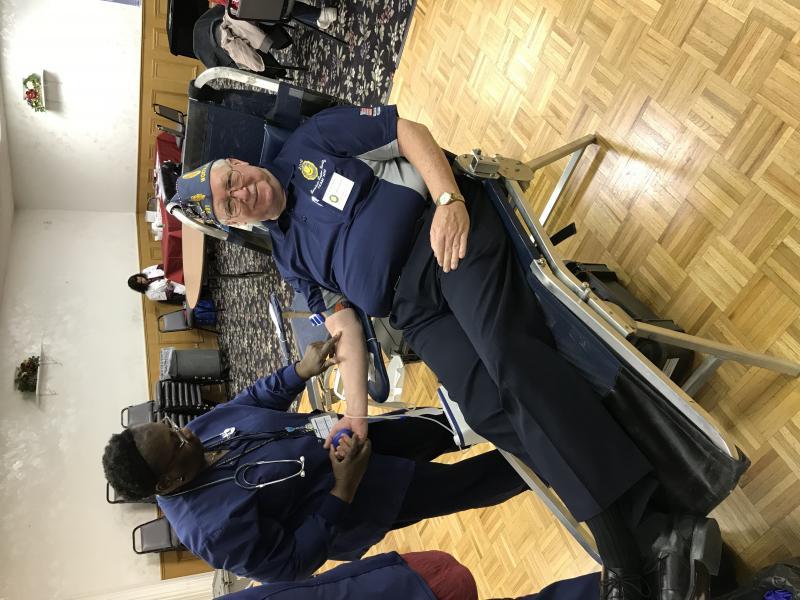 Jim Borgman is happy to give.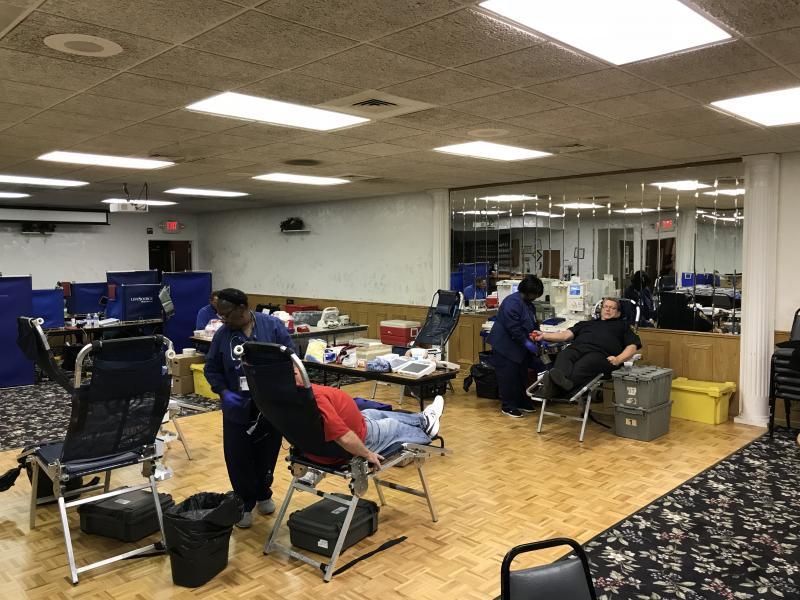 Sergio Senese and his bride proving free flu shots compliments of Walgreens.
Submitted by:
Glenn Kraemer, 1st Div. Jr. Vice & Sq. 991 Cmdr.
E-mail:
SAL.IL1stDivision@yahoo.com