I would like to offer information about a picture of the B-24s dropping bombs over the Ploiești oil field in Romania, and how it came to be. My dear friend Richard R. Ganczak was the one who took the picture. He was a bombardier who got credit for 70 missions. He got out as a radioman and went home; they called him back and sent him to bombardier school for the Norden bombsight; he went back to his unit for another tour of duty. Before one of his missions, a friend of his noticed that he carried a fountain pen in his pocket, and said he would like to trade him a camera for his pen.
He photographed a low-level bomb run of which this is the only picture - you can see it in books that were written. It is amazing how it happened: After he dropped their bombs while leaving the bombing field, the captain made a left turn, providing for a perfect angle for the picture.
The rest is history; he turned the film in to his company to have it developed and they gave him a copy of the photo. He brought the picture out sometime in 2000 and told the story. Richard died on Dec. 7, 2014.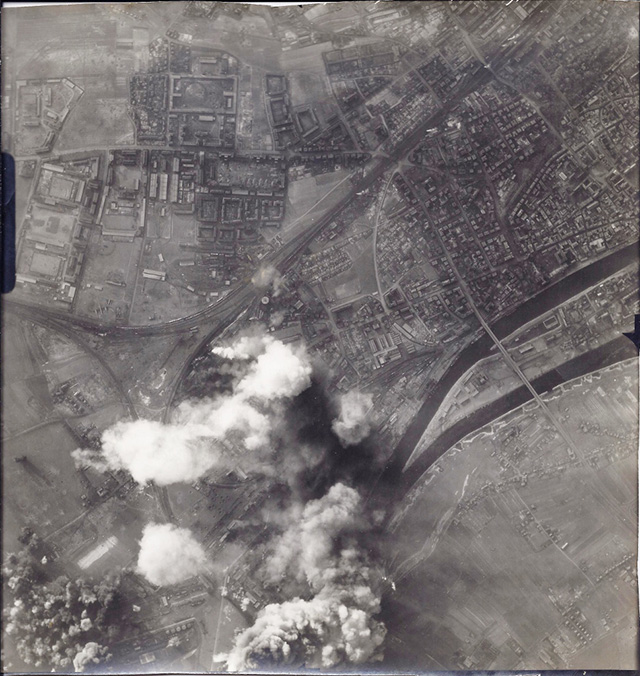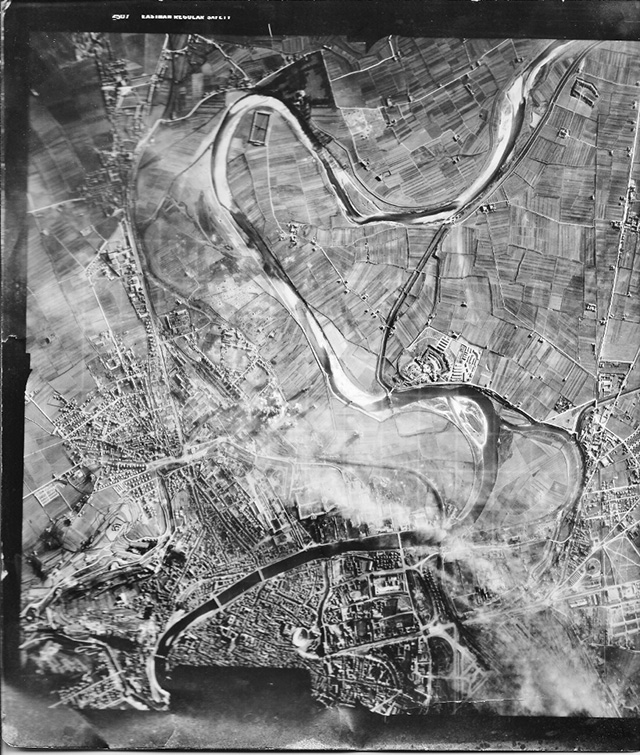 Richard "Dick" Ganczak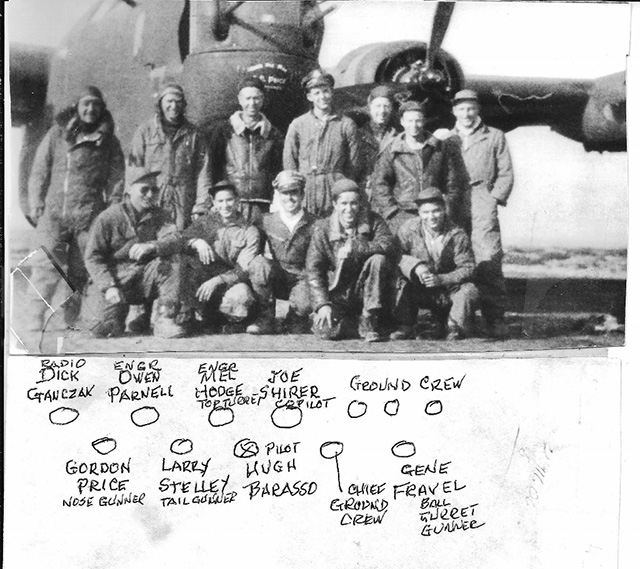 Ploiesti group shot

456th Bomb Group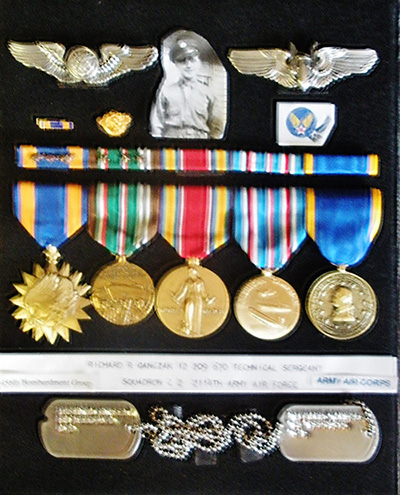 Dick's Presidential Citation